This month has flown by and we hope everyone is enjoying some well-deserved rest over spring break. We have the kids home for a few weeks so we thought it was fitting to include a popsicle recipe that is perfect to make and enjoy with the family! This is our last recipe for month focusing on immunity.
Not only are these strawberry, basil, lime and coconut water popsicles beautiful, the coconut water contains lauric acid, which is anti-fungal, anti-bacterial and anti-viral. This makes it a great immune system booster that can help us fight infection!
We have some delicious recipes coming next month including a special Easter treat. Stay tuned for more details coming soon!
Strawberry, Basil, Lime & Coconut Water Popsicles (makes approx. 8)
15 minutes
INGREDIENTS
10 strawberries from the Fruitful Day Box
16 basil leaves
Juice of 2 limes
½ cup coconut water from the Fruitful Day Box
Option to sweeten with honey or maple, however, usually the strawberries are sweet enough!
METHOD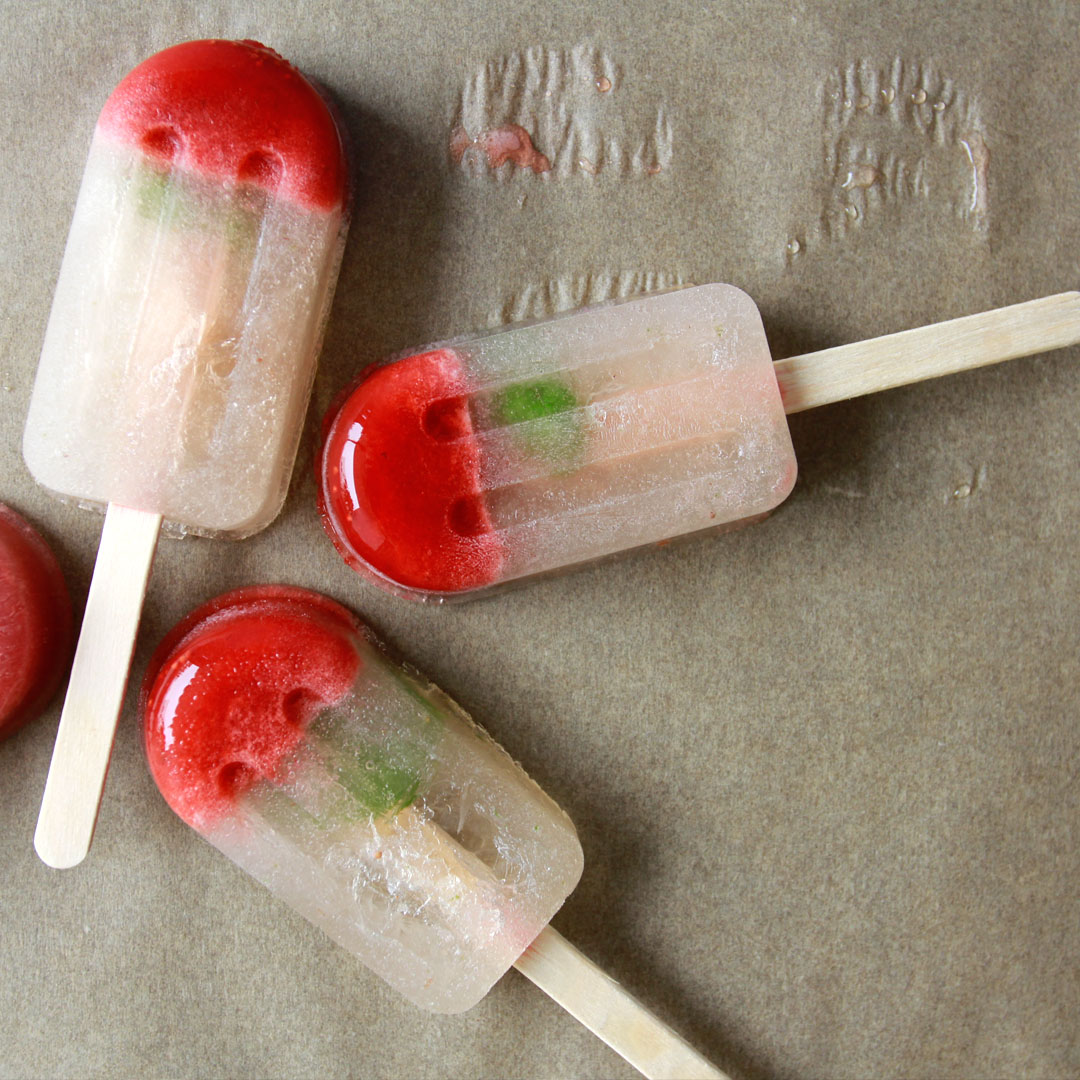 Blend all ingredients and pour into the popsicle moulds and freeze for several hours.
If you want your popsicles to look like the ones in the photograph:
Pour only a little of the strawberry liquid into the popsicle mould and let it set in the freezer for several hours.
Pour coconut water in to fill the mould and add a basil leaf for colour. Freeze again for several hours and then remove.